"ALEX" by Mendini
"ALEX, my Chaise Longue, looking at Impressionism".
Alessandro Mendini
"ALEX is a LIMITED EDITION product ".

"A chaise longue that, placed outdoors in the garden or by the pool, will blend with the colors of foliage and flowers in an impressionistic manner" Alessandro Mendini

ECOPIXEL transforms polyethylene waste into a work of 'Pointillism'.
"The remarkable qualities of ECOPIXEL has been an opportunity for powerful expression through texture and color, and has given rise to an exciting new multi-colored pixel based approach". Alessandro Mendini

The collaboration between ECOPIXEL and Atelier Mendini has led to a remarkable plastic industry innovation where 'pixelated colors and recycled plastics' go hand in hand.

Design by Alessandro Mendini, Francesco Mendini, Alex Mocika - Atelier Mendini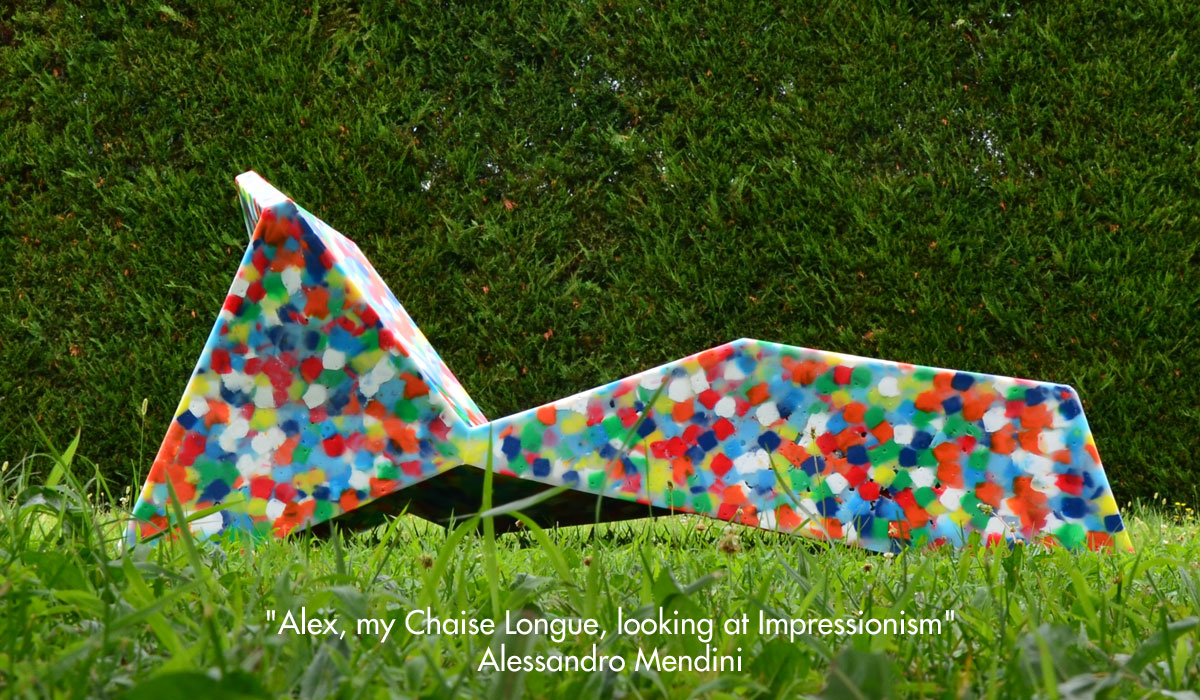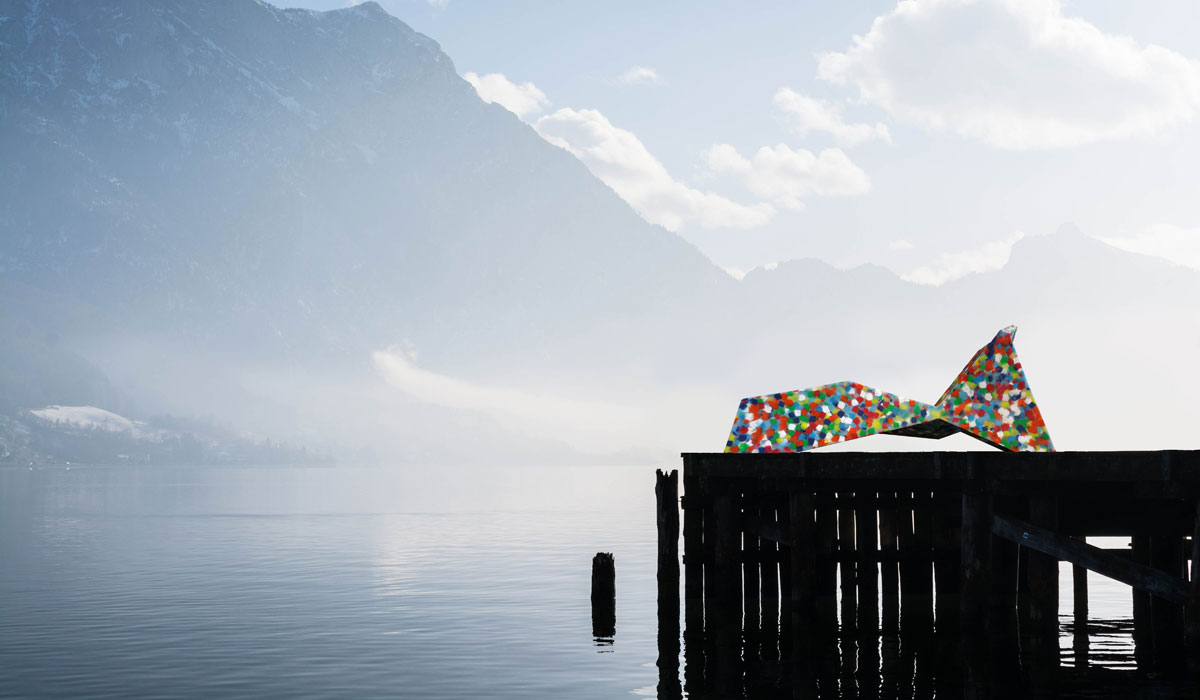 Thanks to Alessandro Mendini's visionary persistence, an impressive 24x24mm 'pixel' has been developed using shredded plastic waste as a base material. His extraordinary design pushed the development of the pressurized ECOPIXEL technique further ahead, mixing the intriguing mélange of 8 carefully selected colors randomly into the magnificent Mendini-mix, resulting in a unique appearance each time an individual unit (chaise longue) is produced.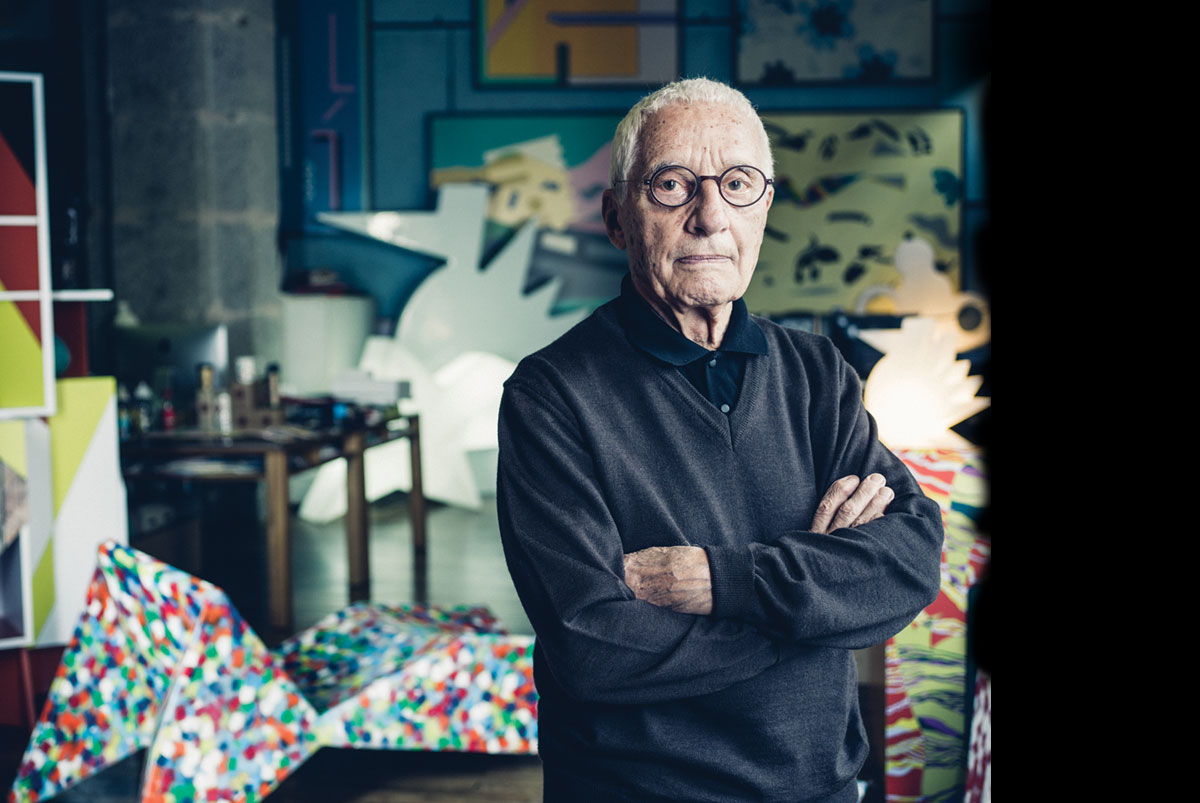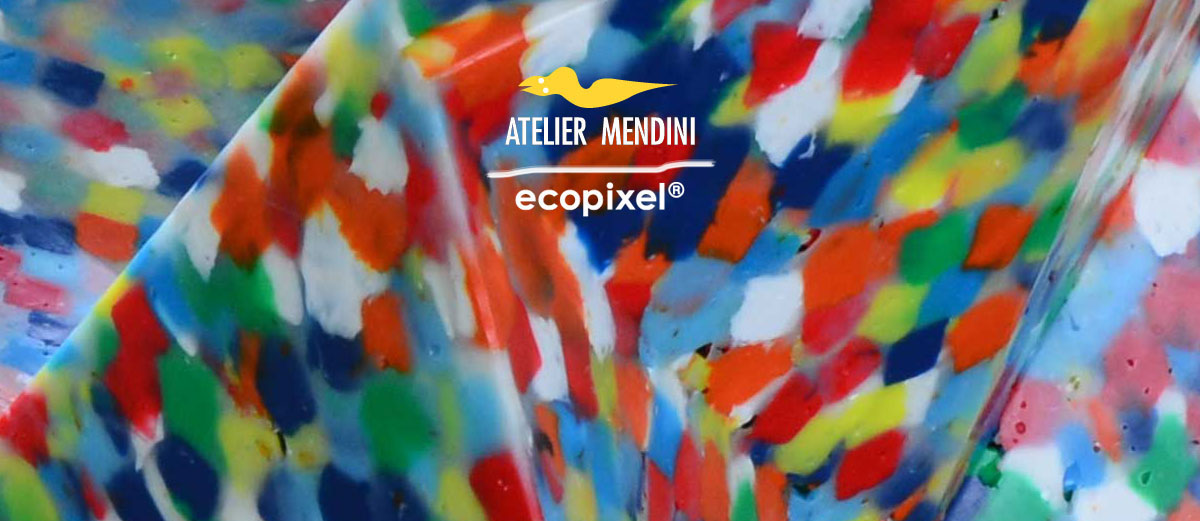 Powerful geometric forms are derived from a combination of polygonal plane surfaces with dynamic linear edges. The ECOPIXEL's innovative 'pressurized rotational production method' enables a crisp, folded form with sharply defined origami lines, resulting in a contemporary appearance that is radically different to traditionally rounded surfaces that are a byproduct of older production techniques.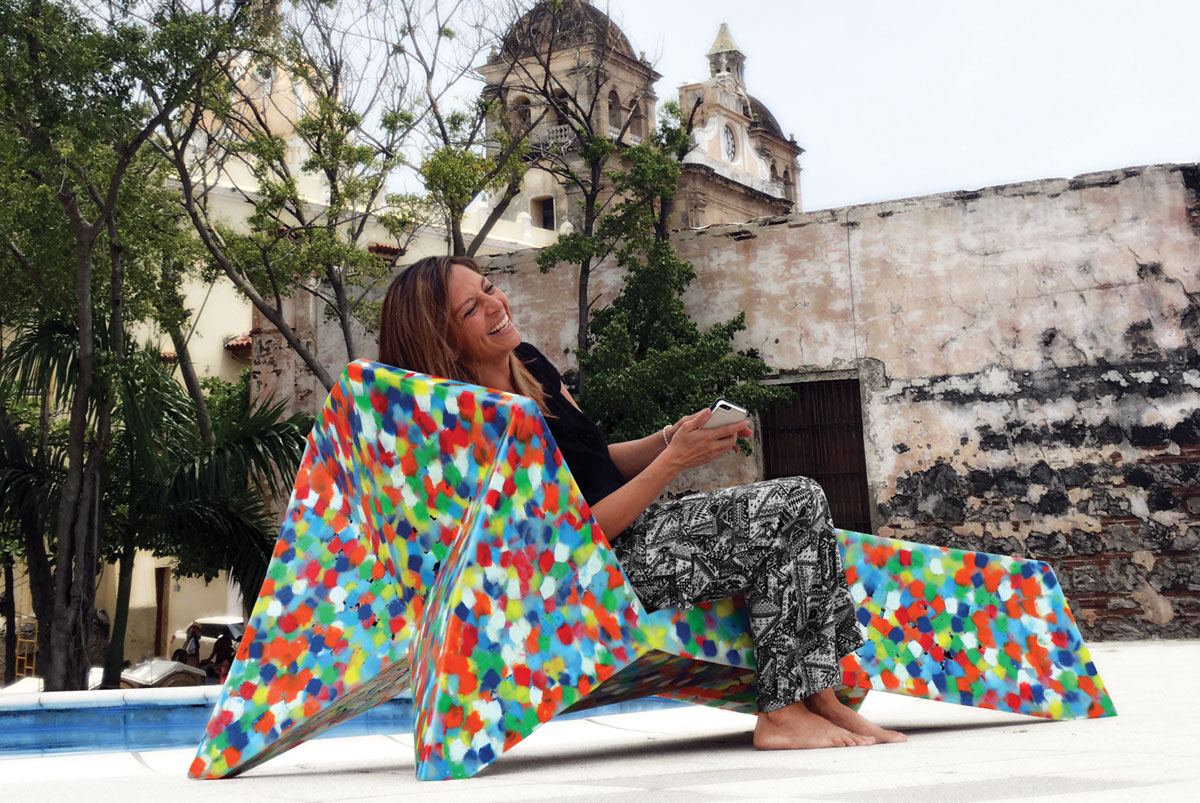 Chaise Longe "ALEX" is individually numbered: The ECOPIXEL technique randomly combines colored pixels, creating a distinctive result every time. Each Chaise Longue is therefore unique. ALEX is individually numbered and comes with a certificate and numbered copy of the original ©2017 drawing. 'ALEX' is 100% recyclable and made of up to 55% recycled materials.
'ALEX' has a BLUE version, it`s colors have been precisely chosen by Mendini himself.