APEX
First Edition 2019
Diameter 650mm x 147mm
Design by Mariandrea Zambrano
Thanks to ECOPIXEL technology we worked with a special method consisting in melting a mixture of 100% thermo-plastic recycled material, deliberately exposing its raw aspect to create a colorful, beautiful, joyful decorative piece of waste plastics. APEX is made from 100% recycled PELD waste and is *100% recyclable and therefore circular material.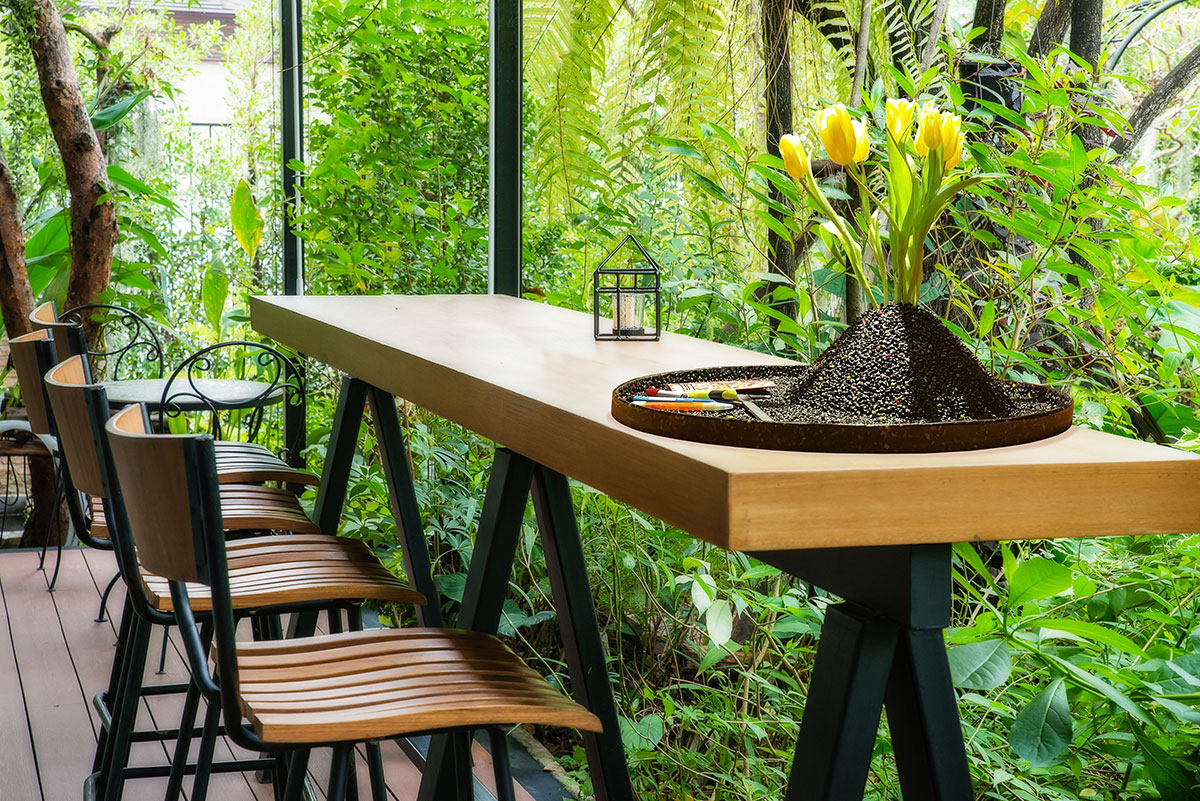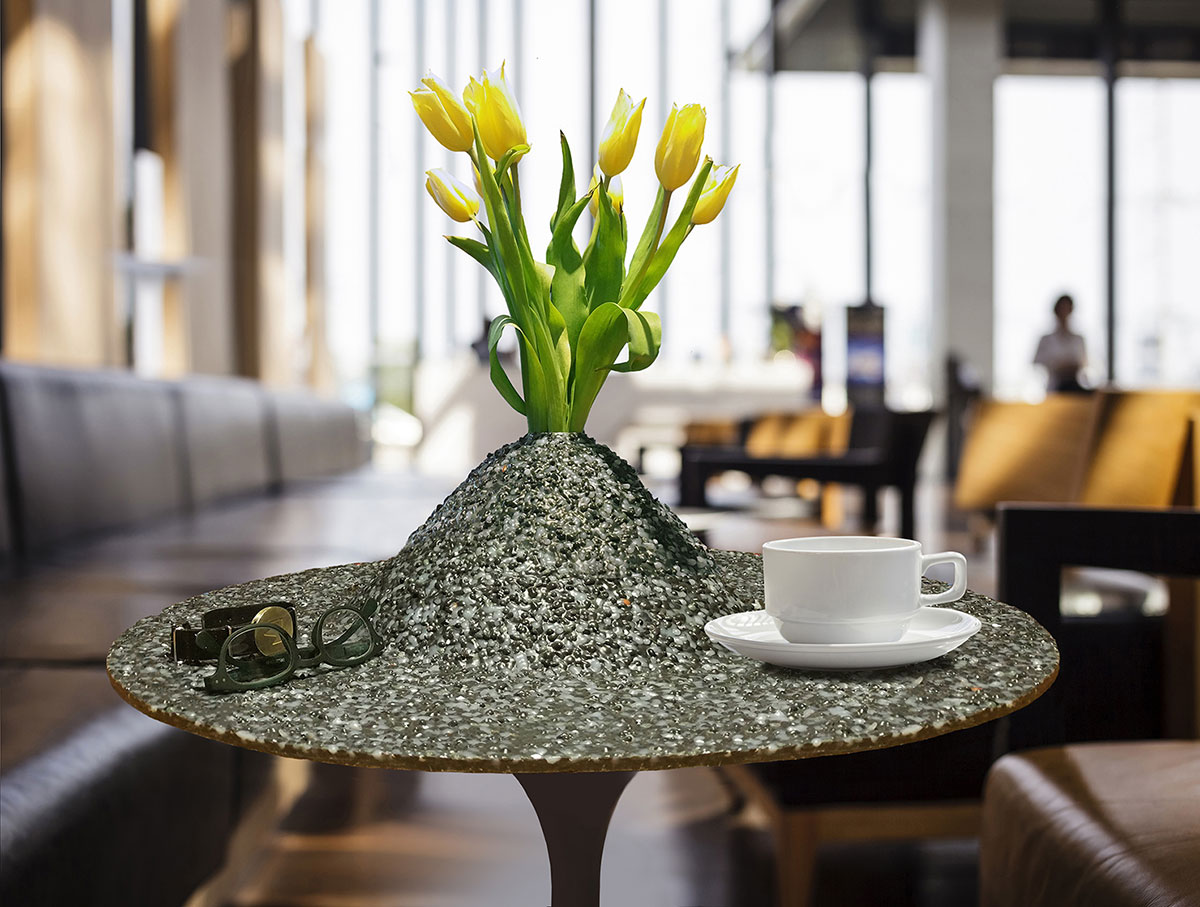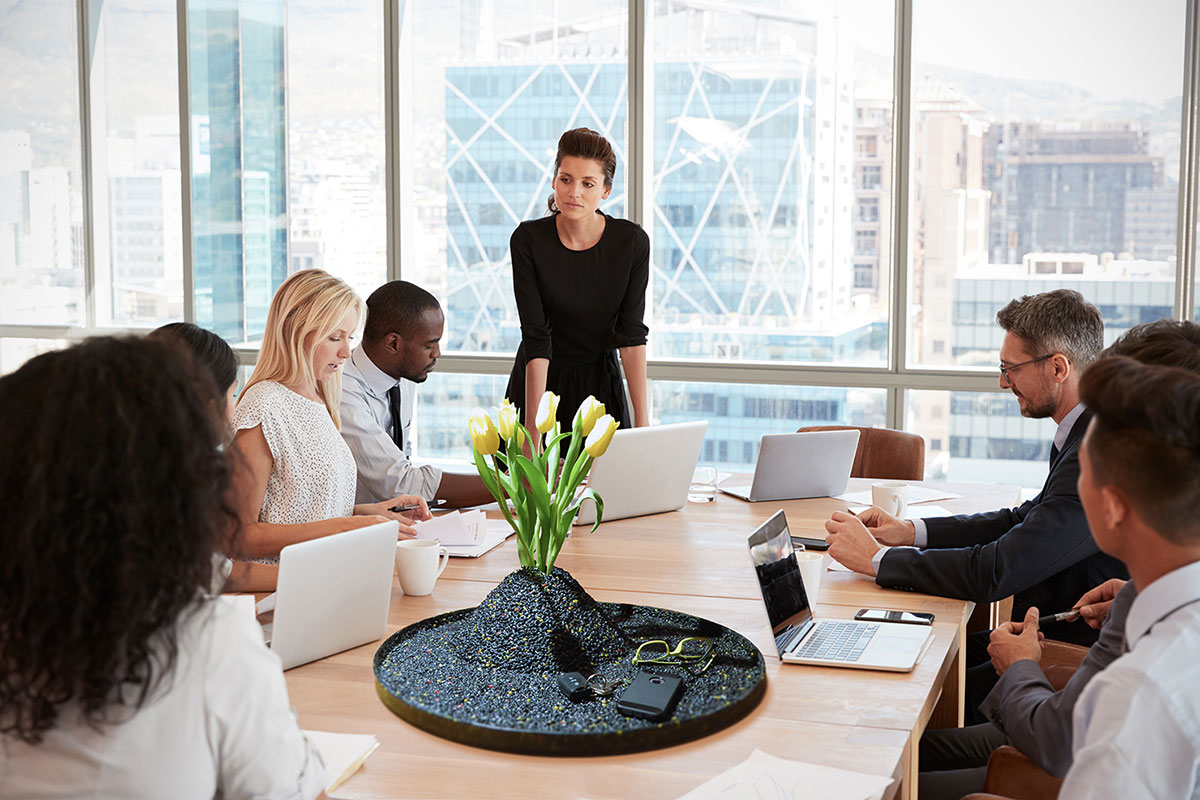 PRODUCTION PROCESS We work with the ECOPIXEL REVERSE method, which thanks to the specific use of the inside of ECOPIXEL, allows seeing the melted INSIDE of the material. ECOPIXEL REVERSE can only be used when products are specifically designed to serve this purpose, therefore the development of APEX has been particularly challenging.
ECOPIXEL allowed us to work with color. For the APEX flower vase, we have explored a neutral base color that symbolizes the earth with contrasting touches of color that represent the force of nature to survive. Like a volcano, that after belching and destroying the landscape around it, its ashes fertilize the soil bringing new plants and flowers to life.