bathroom
ECOPIXEL "INDOOR & OUTDOOR BATHROOM"

Presenting 3 typology of washbasins, HOST, Light basin LTB and free standing model FUSION. Together with a bath tub LIGHT TUB.
ECOPIXEL "SANITARY" applies to bathroom design
"Designing for everyday situations and moments with designs that awaken NEW sensations in the midst of old habits" Making day-to-day life more vibrant by adding new value to the already known. Jan Puylaert | Art Director of WET / ECOPIXEL. WET® sanitary design is a parent company of ECOPIXEL, exixting since 1999 wishing to drive culture beyond new frontiers through products with SENSE rather than AESTHETICS, remarked as one of the trendsetting brands that have changed the bathroom into what it is today.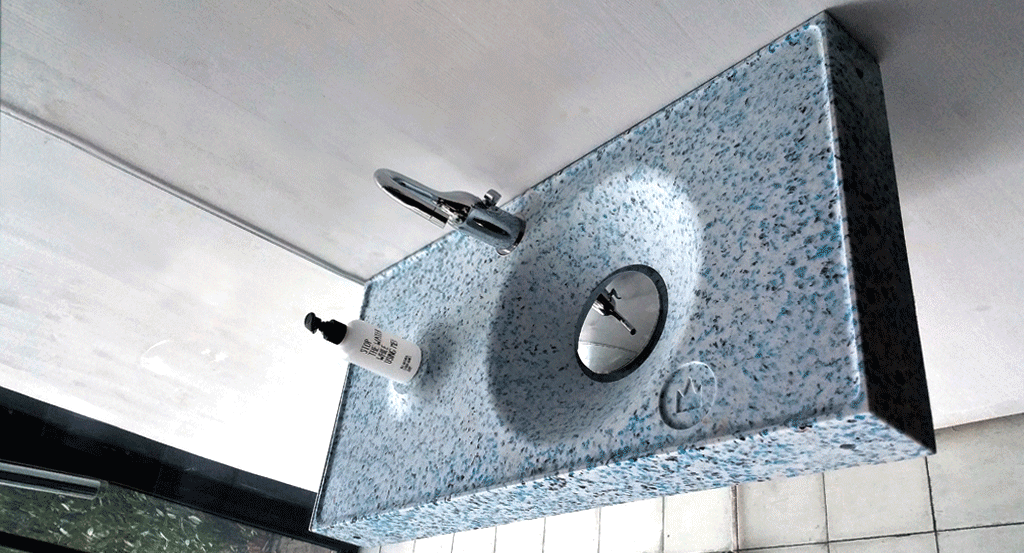 HOST integrated sink and shower in ecopixel® 80x39x9* cm

"A new concept for the bathroom"
HOST is a flexible and unique bathroom-SYSTEM specifically studied for the HOTEL sector in which the washbasin "hosts" all water-supplies for both washbasin and showerwall. This way no extra watersupply-connections are needed for the shower. This special finiture called "delfts blauw" inspired on the blue and white pottery made in and around Delft in the Netherlands and the tin-glazed pottery made in the Netherlands from the 16th century.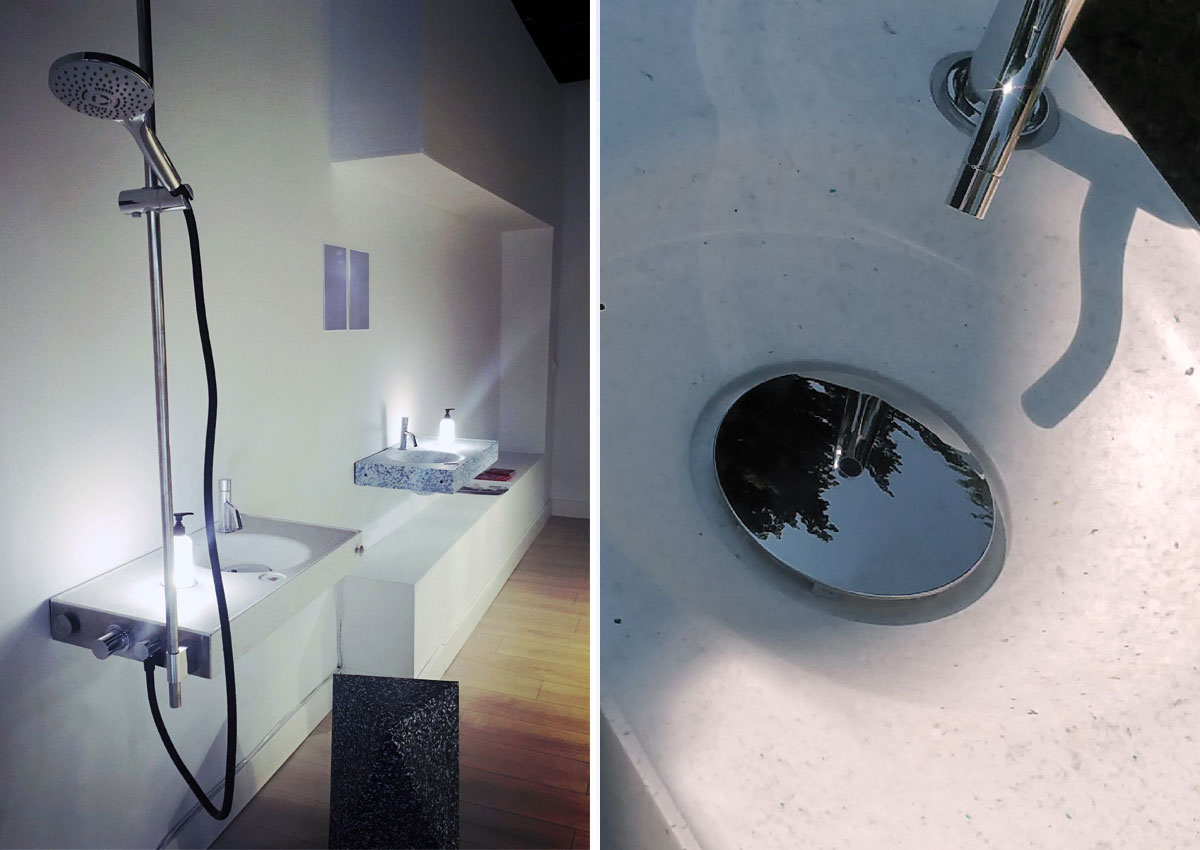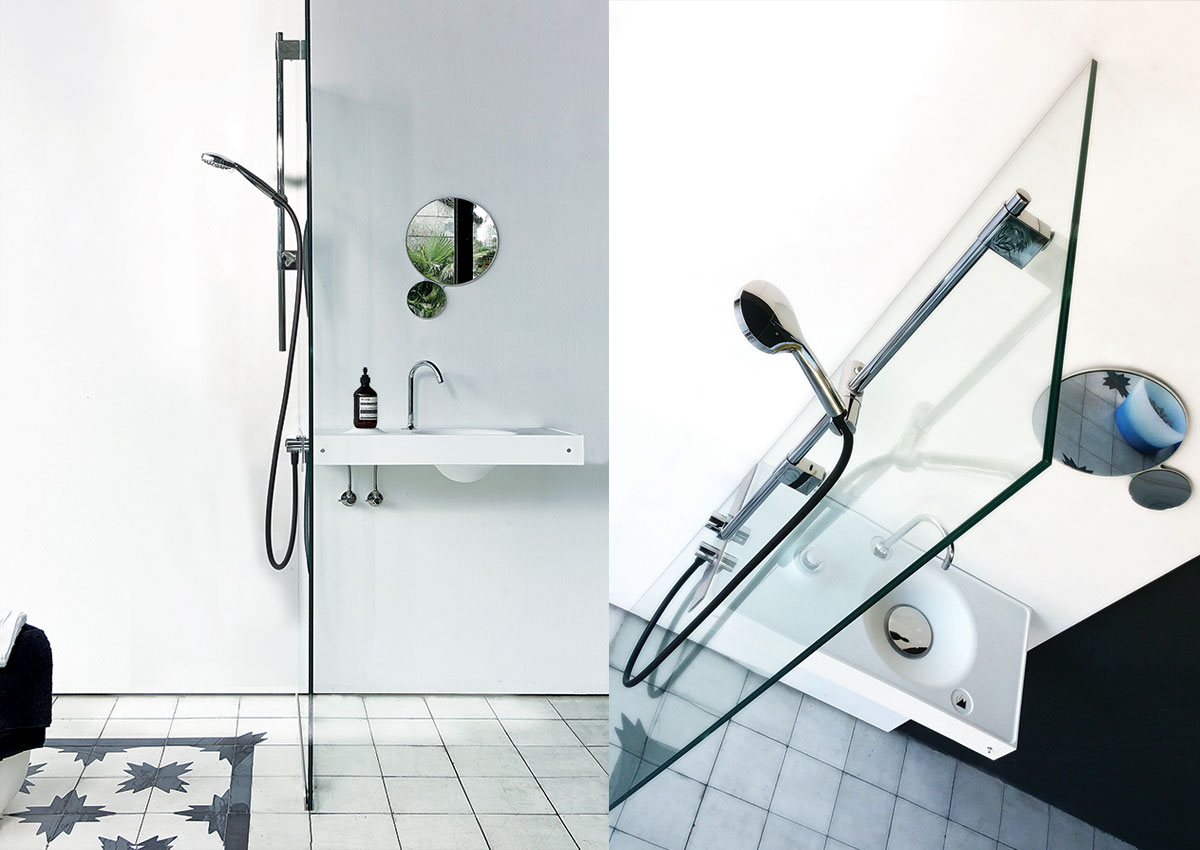 HOST structurally connects washbasin with the showerwall. This design avoids the need for any wall bracket to keep the showerwall in place. This unique and innovative way of installation keeps your wall completally free of any accesories. In fact, where in traditional shower situations the sliding-bar is normally mounted against the wall, in the typical HOST situation, the sliding-bar will now be mounted directally to the glass showerwall, which visibly cleans your space.
ECOPIXEL wall sink LIGHT BASIN LTB

LTB is light-weight (2 kg), main measurments 38x48x18 cm. A revolutionary design, awarded with international design-prizes and chosen by worldfamous designers and architects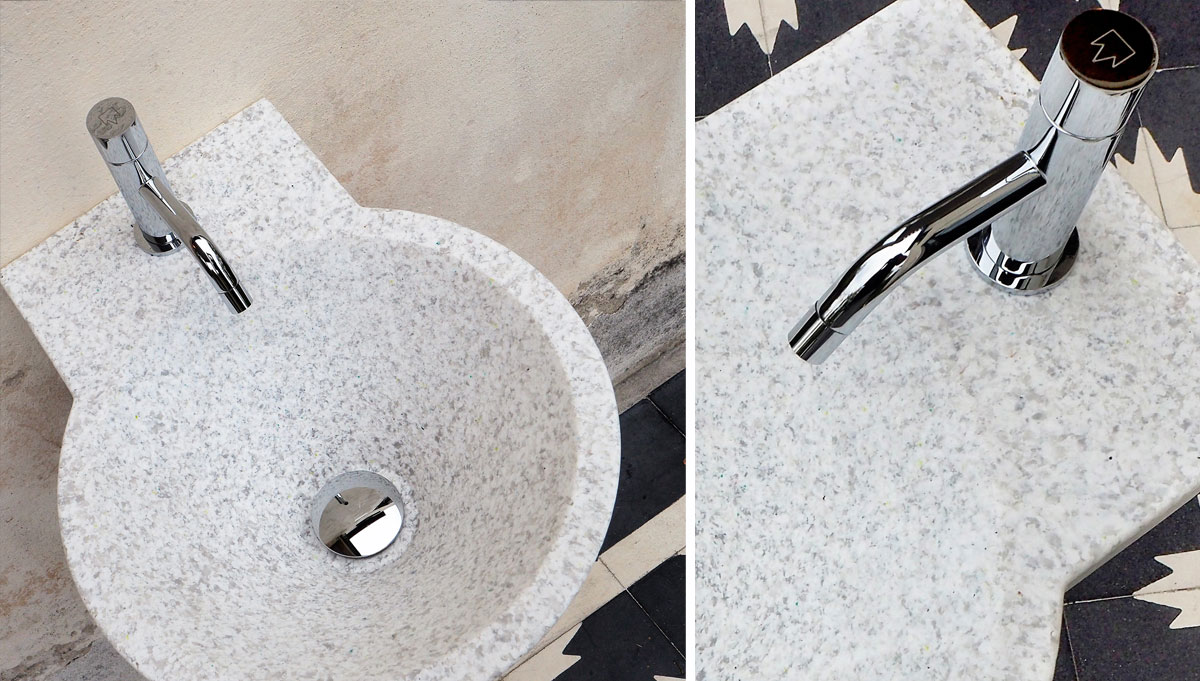 FUSION Free standing basin 48 x 48 x 88 cm

FUSION freestanding washbasin is equiped with an invisible integrated overflow and is available separated column to be "fused" with a neutral sink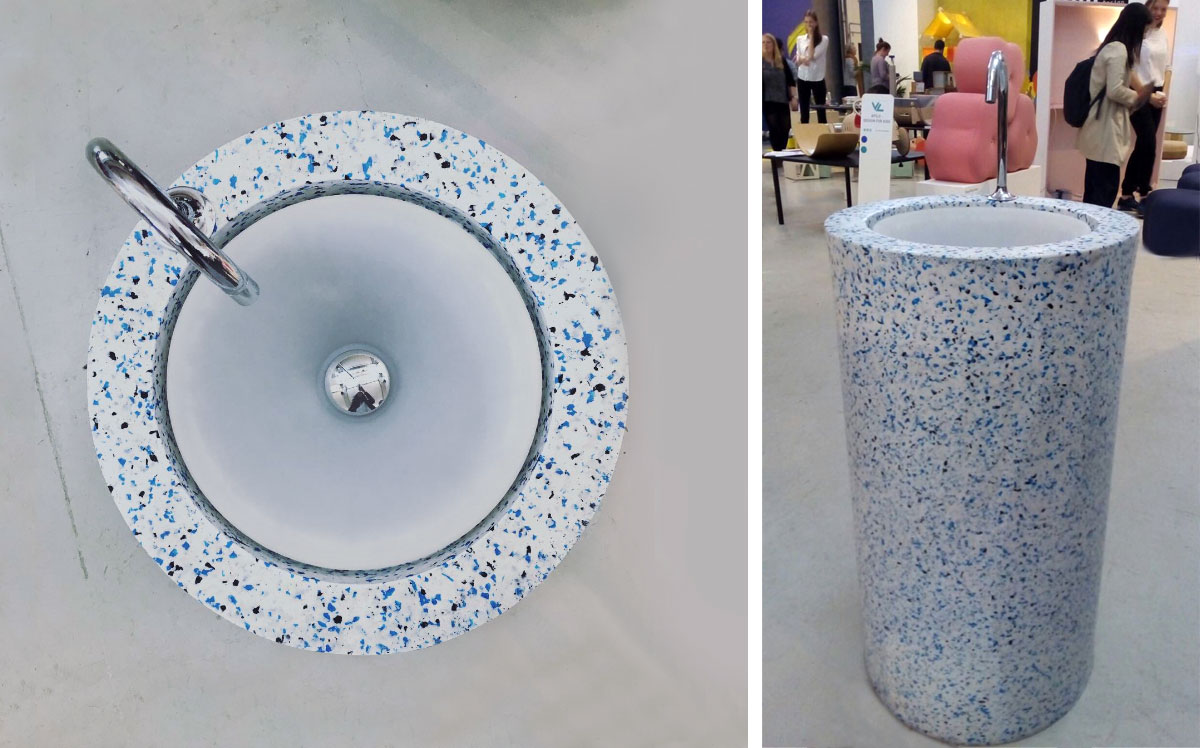 100% Recycled Regenerated LIGHT TUB - LTT

The free-standing bathtub 175x85x60 cm, 100% recyclable, easy to clean, non-toxic, LDPE (PolyEthylene) indestructible, childfriendly, antivandalism, mass-colored, unbreakable, light-weight (34 kg) This bathtub includes Diameter Waste-set of 72mm for sink with click-system, Is made on Chromed Brass and has engraved a WET crown on the top. The overflow is located on the RIM of the bath to let it fill up untill the rim. LTT is made of regenerated plastics (=100% recycled industrial waste) and mainly black.