RINGS
Polyethylene of Raised Temperature Resistence / 100% recycled house waste.
ECOPIXEL creates RING, a new texture wich comes from PERT (Polyethylene of Raised Temperature Resistance). This variation in the structure of the material makes it more open to the skin, and therefore lighter, but equally resistant. It is ideal for creating illuminating objects, as it creates a beautiful play of reflective textures.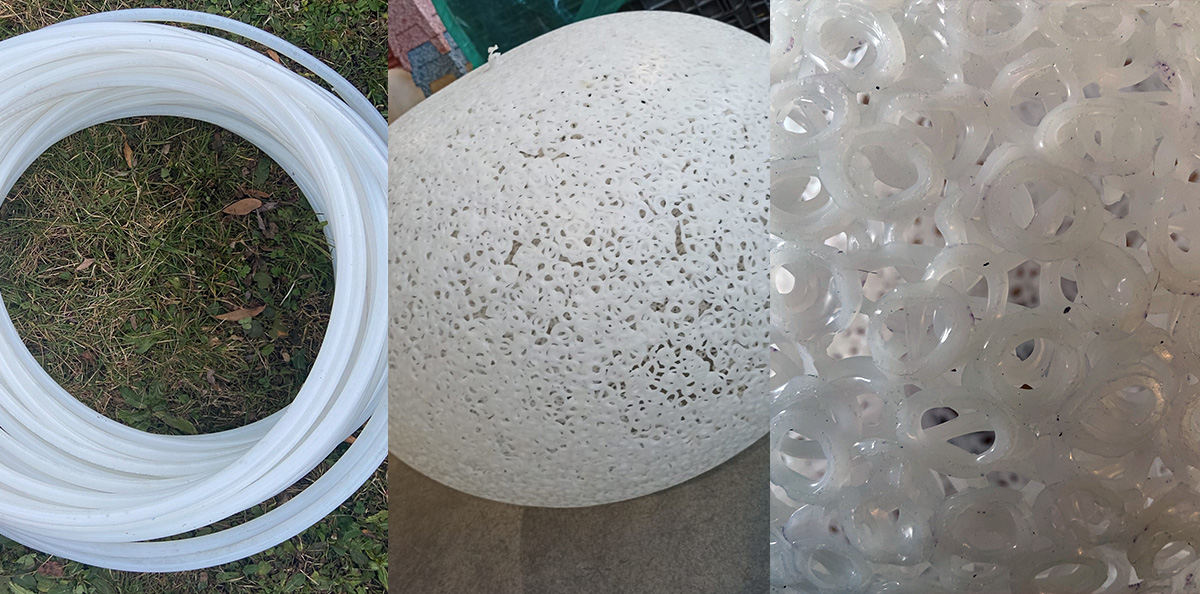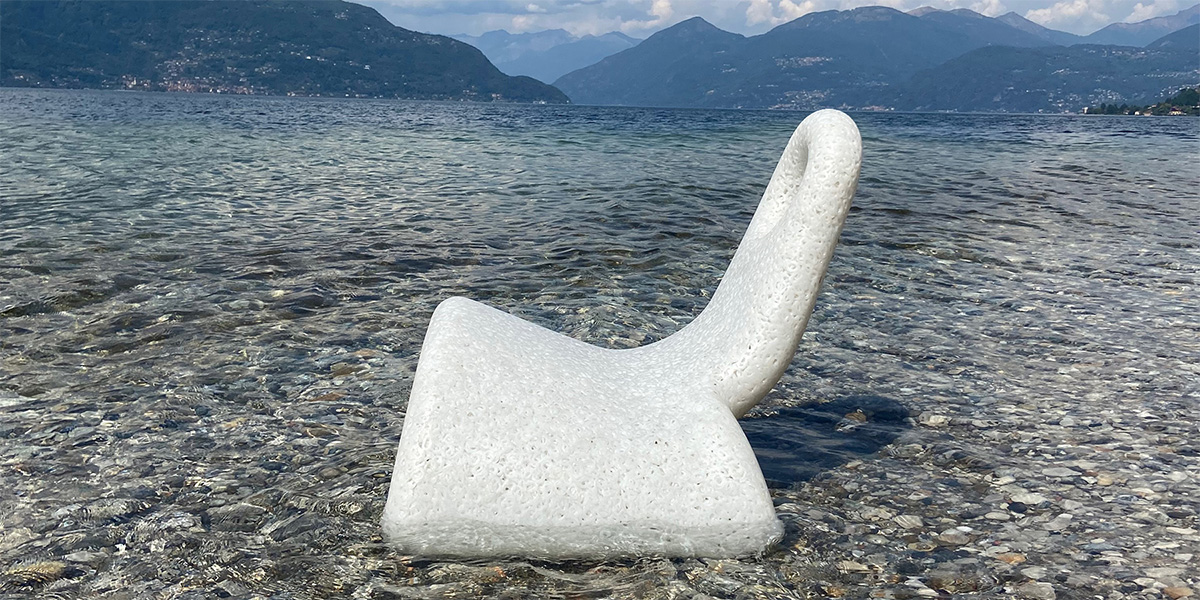 NOMAD MADE OF RINGS ALLOWS THE PRODUCT TO BE PLACED ON THE WATER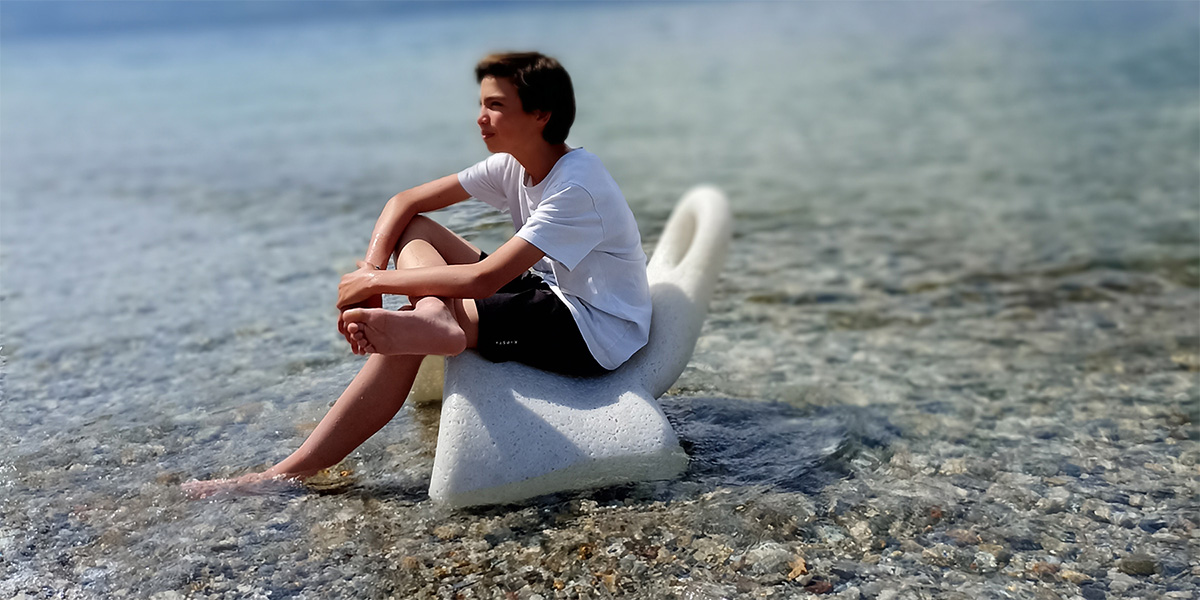 ECOPIXEL developed and produced NOMAD; a stool with simple and functional geometries. Designed for the outdoor life of young people by designer Roger Cos
RINGS obtains a magical interaction with light passing through, giving visual lightness to the object.